It amazes me sometimes how people can act in such unexpected ways especially when it comes to having patience. I think in business we all want things to happen faster, well at least the good things and it seems people simply can't wait. Does this apply to our success, how soon can we consider ourselves successful? I guess it depends on what you consider success to be.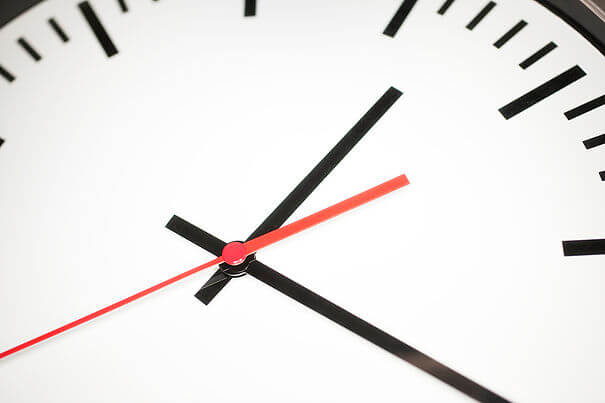 Strangely this thought has come up after another interesting day observing human behaviour.
Just recently we were contracted to produce a range of videos for a fuel company, creating a series of training and instructional videos. Some of these videos required us to work out on a busy fuel station forecourt, a process that took a team of people, both directly and indirectly to be involved, a series of permits, JSA's and of course a plethora of safety procedures, weeks before the event and again on the day before we even stepped outside, and rightly so as we all wanted to go home that night.
It was important for the safety of the entire team that vehicles would be restricted from entering certain parts of the service station (which had many lanes still available) giving us a clear area to film the required procedures.
To ensure the safety area was clearly marked we had 3 vehicles parked across the entry to the lanes. We then placed large bright orange safety cones around and between the vehicles and completely around the work area and of course quite visible cameras on tripods, people in safety vests also in this area.
Why would I be explaining this in conjunction with impatience?
Well with all the efforts we went to, there were a number, no not one, but a number of people who clearly were impatient and forced themselves between vehicles, around cones, even entering the fuel pump lanes from the wrong direction when it had clearly been marked off. We even witnessed a motorbike rider slowly weave between the parked vehicles and safety cones to get to a what appeared (to them) to be an available fuel pump.
Now I can only put this down to impatience as their need to purchase fuel clearly outweighed any requirement for safety. One driver when questioned as to if he could leave the zone quickly, continued to fill his car, slowly go inside to pay, use the toilet and slowly walk back to his car whilst taking a call on is mobile phone, a clear No, No in any fuel station. All this whilst a film crew and 5 fuel company staff, plus our talent all stood waiting for him.
We had to take a range of induction processes, cover off on a number of safety requirements and undertake constant safety measures and yet all this could have been undone by a few impatient people.
So, can our impatience to achieve our goals quickly, actually fade our view on getting the job done; are we more concerned about the time taken than the quality of the job. Do we put our safety whether that be our personal or financial safety at risk, clearly in the name of time saving? I know that time is money in business but I believe the money will come in over and over if we allow ourselves the time to do a great job. Again, our clients will long remember the jobs we did well over the numbers on the invoices.
Interestingly a few people got frustrated with the lane closures and drove off, I expect to find another fuel station. The time waiting for an available pump would have been thirty to forty-five seconds and surely this would be have been much less than driving away and with all that time realted anxiety.